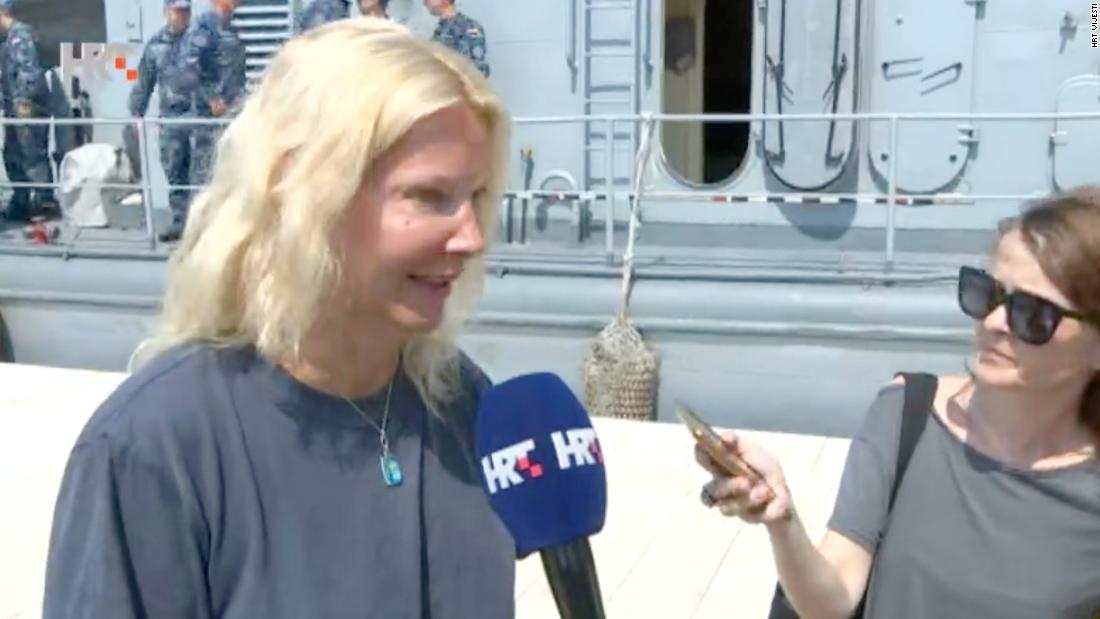 ( CNN) A British woman was saved by the Croatian Coast Guard after spending what she said is nearing 10 hours treading water overnight in the Adriatic Sea after falling off a cruise ship.
"I fell off the back of the Norwegian Star, " said the woman, who lives in Spain, according to her Twitter account. "I was in the water for 10 hours, so these wonderful guys rescued me. I'm very lucky to be alive."
Longstaff, 46, was then led by medical personnel to an ambulance.