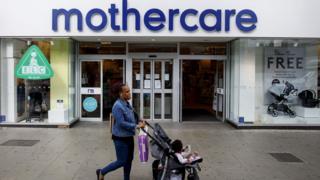 For many parents, Mothercare inspires warm memories of buying newborn clothes or shopping for their first pram.
But cold, hard reality was eventually caught up with the retailer and it has announced plans to set its UK business into administration.
Some 2,500 UK jobs are now on the line after Mothercare was unable to find a buyer for the operation.
After 58 years of trading, Mothercare's name could soon disappear from the UK High Street – so what has gone wrong?
Increased competition
Like many fighting retailers, Mothercare has seen itself squeezed by the big UK supermarkets, fast fashion brands and the internet.