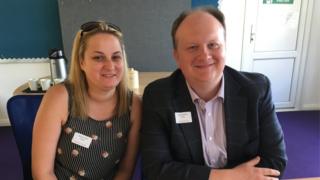 "It helped me not to react as quick and think about the route I'm dealing with the kids, rather than running off at the deep objective, " says Natalie.
"It means a lot, it's a lot calmer – in a house of six kids – it's a lot calmer."
Natalie is one of around 150 mothers who has attended a course at her local primary and secondary schools – Lessness Heath Primary in Belvedere, London – designed to help parents develop strategies to cope with the rigour of family life.
The program is part of a wider drive by the school to improve the mental health and wellbeing of everyone involved with it, which has watched it awarded the National Children's Bureau and Optimus education's new Wellbeing Award for Schools .
"I'm able to deal with my daughter's behaviour better, I've been given the tools to deal with that, " says Chantelle, who's attended the course offered at the school on Friday mornings.
"I've learnt to change the route I speak to her – I was constantly screaming at her, she was hollering at me , now I think about what I'm going to say.
"I don't feel like a single mother any more – everyone's there to supporting me."
For Sam and Amanda, the school's parenting programme has helped them address some of their daughter's behavioural issues.
"We've got a toolbox of strategies and ways to help her. Before, that tool kit wasn't there – we were just Googling, " says Sam.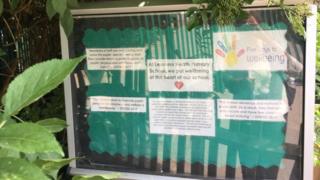 "We find we can take what we've learnt in the classroom home – we can use the same language that they use at school.
"Sometimes you can feel quite lonely and isolated, so it's just good to know we're not the only ones going through these challenges."
Amanda adds: "I'm a lot more confident – everyone's got the same kind of issues, it's really helped me."
Student mental health support must improve, universities told Happy Cafe serves up beaker of wellbeing for students UK youth suffer low 'mental wellbeing' Image caption Sidney says wellbeing means a lot to him Image caption Sharon: It's about looking after others as well Image caption Wellbeing leader Kelly Hannaghan( left) and head Kate O'Connor say the award is only the start