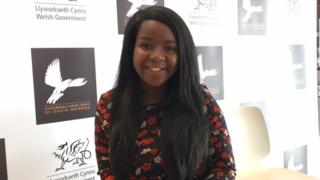 For 16 years, Mercy Ngulube felt unable to share a secret – she was born with HIV.
Now, aged 19, she is a tireless campaigner aiming to tackle the stigma around the virus and is one of 25 people shortlisted for this year's St David Awards.
Here she shares her story.
I was born with HIV and growing up in Wales was really hard.
There are about 20 people living with HIV who were born with it here. So it's quite an isolated place to grow up, you don't genuinely feel like you have peer support to be able to go and speak to others.
So until I was about 16 I didn't want to talk about it.
It's difficult as you feel like you're living a double life when actually you feel that you shouldn't be. Because, at the end of the day, it's a virus that's affecting my immune system and no-one else.
When I was able to be open about it with my close friends in Cardiff, the reaction I had was genuinely positive.
And when I've had a reaction that isn't so positive, it's usually simply down to misinformation that the person has – the fear of the unknown.