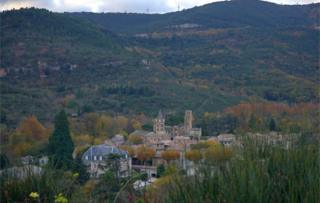 Alet-les-Bains in southern France may be a long way away from the UK, but Brexit looms big there.
And it's not just the large number of Britons among its 440 residents who worry about the future.
"Our English friends have done a lot for the village, " says resident Annick Van Mairis. "Thanks to them, dilapidated houses have become beautiful. Our main fear is that they should have to leave for some reason or other."
In a country not renowned for being Anglophile, the warm feelings towards Alet's 60 -strong British community are striking. Retired postman Gerard Baudru says they have brought "brotherhood" to the village – as well as work for himself. "The number of greeting cards in December and January is extremely high, " he enthuses.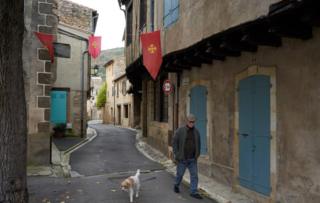 The mutual attraction between Alet and its British residents is rooted in geography. The village is located in Aude, the second-poorest area in mainland France. It has no industry.
Its main city, Carcassonne, has half the population of Oldham in the north-west of England and five times its unemployment rate( 24% to Oldham's 4.5% ).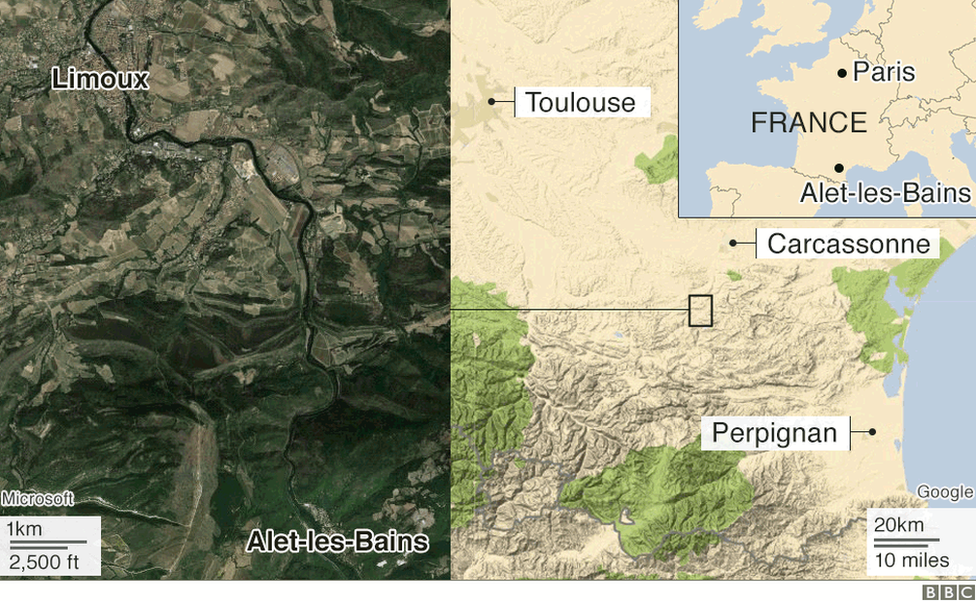 Aude may be struggling economically but, attracted by the stunning scenery, the lifestyle and dirt-cheap property costs, pensioners started trickling in from Britain and other parts of northern Europe in the 1980 s.
When Ryanair began operating flights from London and Manchester to Carcassonne in 1998, the percolate became a flood.
English not spoken
Alet, a medieval spa town with a 9th Century abbey, caught the eye of many. One of the early arrivals, Min Stevenson, had originally planned to settle with her husband in a country house near the Pyrenees but decided on Alet instead.
"We thought, if we do that we won't feel as if we're living in France, " she recollects. "What I want is to be in a village. And I like the fact that people come along and say, 'hello, nice to see you'. The French people were very friendly."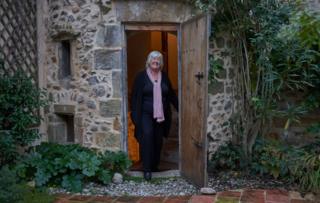 Their story is typical. British expats in Aude seek to blend in with the local culture rather than set up their own enclave.
When David Goldsworthy settled in Limoux, a medium-sized town a 10 -minute drive from Alet, fellow Brits were the last people he wanted to run into.
"When I hear English voices at the supermarket or Mr Bricolage[ hardware store] I ran the other way. I wasn't here for that. I was here to try to become part of the landscape."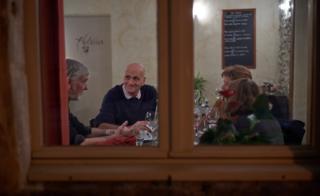 L'Odalisque, a Limoux restaurant, has been popular with Britons since it opened 3 years ago. They make up 50% of its patrons even though owner Sven Choplin does not speak a word of English. "We tried to translate our menu at first. The English said, 'stop! This is meaningless. We'd instead induce the effort', " he laughs.
Annie Morejon – who owns the only store in the village, a grocery shop-cum-cafe – finds that some even out-French the French. Unlike the natives, who "are sometimes not very polite, they come and give me a kiss", she says.
Grand designs
Far from recreating Little Britain, the newcomers are busy rebuilding old France.
Until the arrival of the British and others, traditional homes in villages like Alet were disintegrating. "People from Aude did not value their own heritage, " says Catherine Pouedras, who works at the Carcassonne tourist office.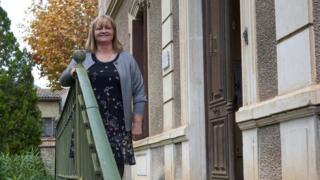 The newcomers eagerly bought properties to do them up. They have done so "in a way that respects the tradition and the harmony of the village", Alet Mayor Ghislaine Tafforeau says.
This renovation work has been "a lesson for natives", who she says are mainly interested in building identikit modern villas with gardens on the outskirts. One of the prettiest streets in the centre of the village, the mayor points out, is known locally as "la rue des Anglais".
The British, says Alet resident Martine Theveniaut, "have breathed new life into the place".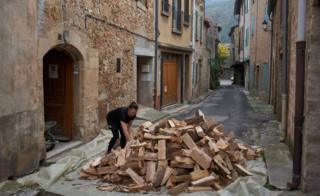 You will, if you try hard, find people in Alet who take exception to the British influx. Standing in a square, builders grumble about being undercut by a foreign workforce.
"The English give work to each other, " one says. Another blames EU rules that allow "posted workers" to escape France's high social security contributions.
But both men agree that if it were not for the British, half the houses in a nearby town would still be derelict.
In the run-up to Brexit, however, fewer people ought to have snapping up such properties.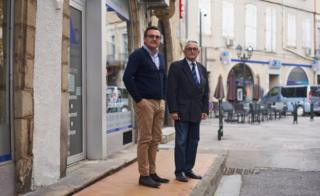 Christophe Bac, a Limoux estate agent who advertises extensively in the UK, says the fall in the pound has meant that his share of British purchasers has dropped from 30% a few years ago to 15% now.
Some who determine it increasingly difficult to make ends meet are already selling up, Mr Bac adds.
Brexit: A really simple guide Play: You decide Britain's Brexit future Brexit: What about my pension ? Image caption The abbey of Alet was dubbed "France's most beautiful ruin" by 19 th Century writer Prosper Merimee Image caption Alison Hope is gathering the paperwork to apply for a residency permit and is "not looking forward to it" Image caption With the help of Brits, Jozy Laval( centre) and her Anim'Alet group are battling to keep Alet's heritage alive Image caption Dawn Stollar: "I've never felt more insecure in my life" Image caption The Fairhursts have been running a B& B in Alet since 2010 Image caption Limoux, a few kilometres down the River Aude from Alet, is a picturesque town of some 10,000 people Image caption Francoise Antech-Gazeau heads a family firm that has built Limoux wine since the 19 th Century Image caption Le Sieur d'Arques, the biggest Limoux winemaker, creates more than 6m bottles a year