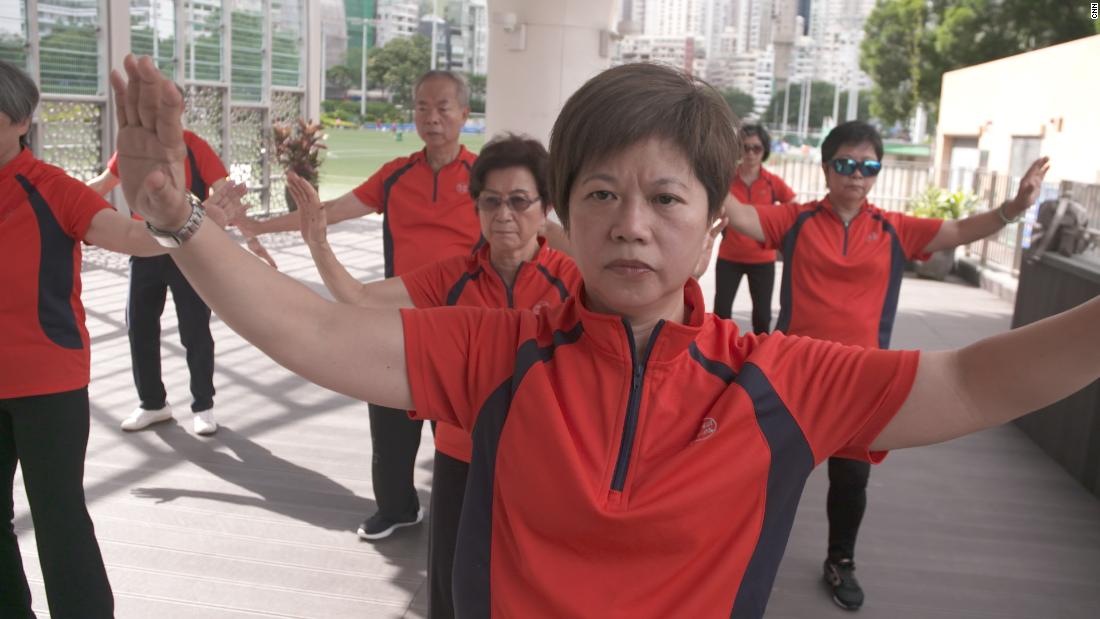 Hong Kong( CNN) Among the skyscrapers of Hong Kong, eight senior citizens gather at the Happy Valley Recreation grounds in the Wan Chai district. It's time for their weekly class in qigong, an ancient Chinese mind-body practice similar to tai chi.
It's summer on the island, and at 8: 30 in the morning, the temperature is already 80 degrees Fahrenheit, with an unforgiving level of humidity.
But the hot weather does not deter qigong Master Joe Lok's students; they believe wholeheartedly in the positive impact the practice has on their health.