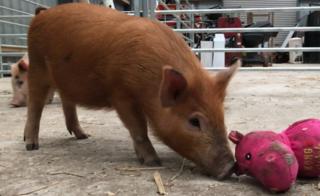 Homes are needed for a dozen piglets born after an animal welfare investigation.
Their mothers were taken on by the RSPCA, which then procured four were "very pregnant".
They are currently being cared for at Askham Bryan College's Middlesbrough campus, which is looking to re-home them in groups as pets.
RSPCA inspector Kate Burris said staff at the college had been "inundated with piglets – a whopping 18 in total".
They plan to keep some of them.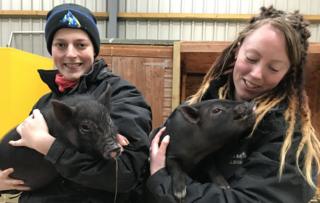 Lead animal keeper at the college, Lucynda Hodgson, said: "Everyone who satisfies the pigs falls in love with them.
"They're amazing animals with so much personality and an absolute exhilaration to be around."
The animals have specific needs and there are strict laws concerning their diet, identification and movement, the college said.