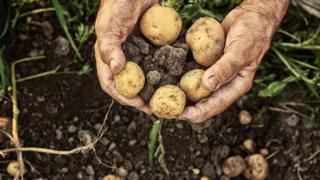 Poor, rural societies which ate high-quality foods bought locally had the best diet and health in mid-Victorian Britain, a new report has revealed.
The healthiest regions, measured by low mortality rates, were often the most isolated.
In those areas, people would have ingested plenty of locally-produced potatoes, whole grains, veggies, fish and milk.
There were also fewer demises there from pulmonary tuberculosis.
This indicates people had better diets, the researchers writing in JRSM Open suggest.