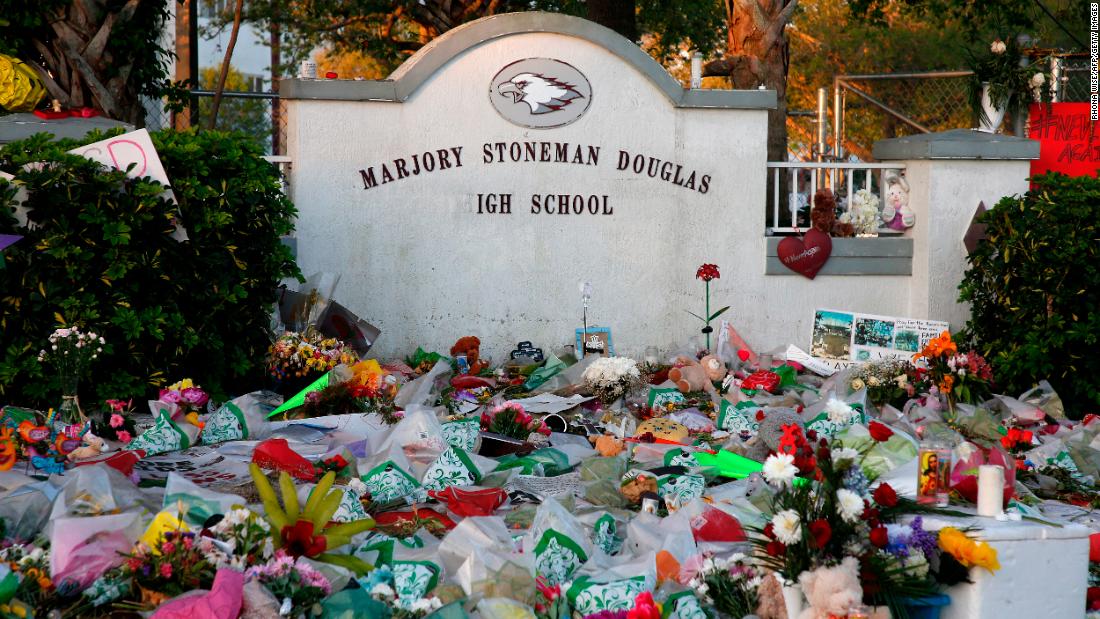 ( CNN) Phoebe O'Mara doesn't want to be angry or depressed on Valentine's Day, which marks a year since she lost seven friends in the Marjory Stoneman Douglas High School massacre.
"Why let him have that day, too? " the 16 -year-old asked her mother.
It's not that she's trying to forget what happened on February 14, 2018, when the gunman entered the school and
killed 17 students and staff
. Quite the opposite. She wants to honor the victims by serving others and focusing on the heartwarming memories of those "shes lost".
Baldwin tears up read Parkland mom's note to daughter