Free advice from fitness professionals? Whats not to like? Heres how to train harder, smarter and cheaper, whether youre a beginner or an old hand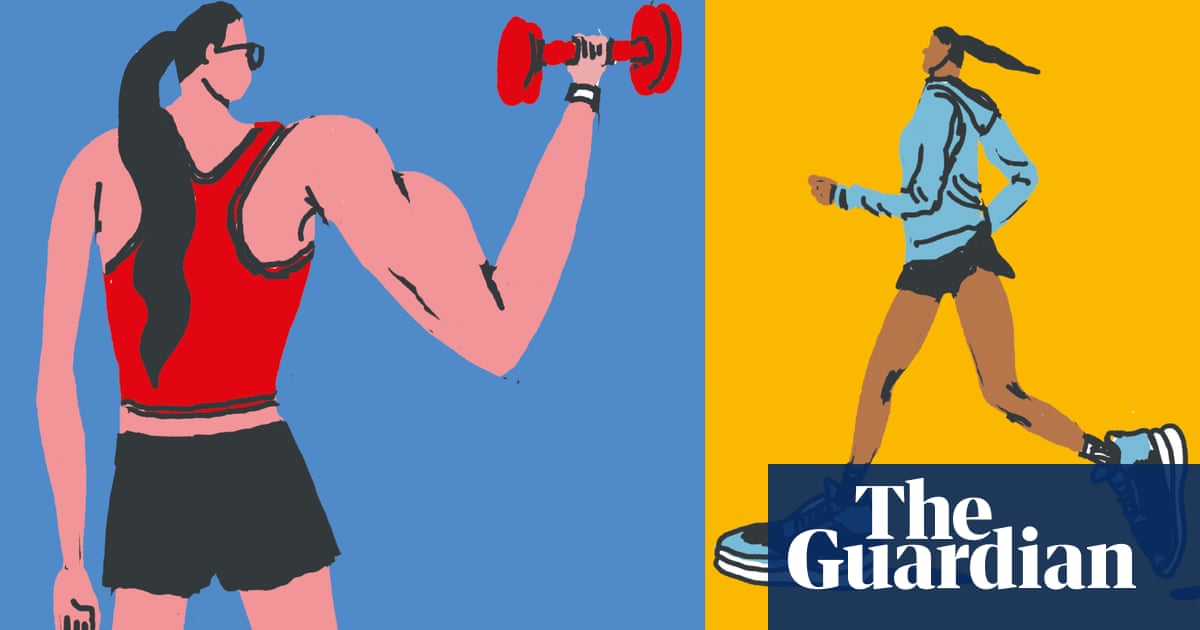 Is there any group of people better qualified to comment on fitness habits than personal trainers? From their vantage point on gym floors across the country, they see our grunting, sweating exertion up close: the peacocking bros, the men who don't wipe down the machines when they are done – and that woman on the treadmill who is never off her phone. But what common mistakes do they witness, day after day? Which fitness myths really wind them up? And can they answer the burning exercise-related question of our times: is Noel Edmonds right to claim that stretching is a con invented by personal trainers?
In the land of the gym machines, technique is king
The No 1 gripe from all the personal trainers I spoke to was the same: poor technique – not lifting weights correctly, leaning forwards into your squat, or busting out the repetitions, but with the incorrect posture and form. Not only does bad technique risk causing injury, but it is often pointless exertion: your body won't reap any benefits.
Learn to do things properly, and then slow down. "I'd rather people did two repetitions of a full push-up than 10 repetitions on their knees," says Jermaine Johnson, a personal trainer with the gym chain Blok. "They're going to shock their muscles and increase their strength. The body adapts to movement patterns, so the more you do it, the better you're going to get. I wish people knew that, and worked for quality over quantity."
Fitness classes can be great – but tread with caution
When it comes to poor form, part of the problem may be our growing fondness for fitness classes. Although classes can be a great way to get into exercise – and more motivating than working out on your own – often, instructors don't demonstrate the exercises for more than a few seconds.
If you are a newbie, it is easy to get things wrong. "If you're a beginner in a class and you're doing a deadlift with the wrong technique, you're going to be in bed for three days with a sore back," says the personal trainer Bradley Simmonds. He advises beginners to arrive before classes start, and pull the instructors aside for a chat. "Ask your instructor: 'Can you show me the proper technique?' – and then you're good to go."
Women, lifting weights won't turn you into Hulk Hogan
Of all the myths that persist around exercise, this is one of the most damaging, as it excludes women from the health benefits of strength training. Lifting weights will help you to stay strong and active into old age, and can reduce your likelihood of having back pain or bone fractures in later life. But many women still avoid the free-weights section because they are concerned that the odd bicep curl will turn them into Hulk Hogan. "I want more women to know that weights won't bulk them," says Johnson. "It's a mistake to assume that, after a few weight sessions, you're going to wake up looking like a bodybuilder. It takes a very long time to build up muscle."
Don't feel nervous about venturing into the weights sections. "For women, or people from the LGBTQ community, it can be scary even to walk into the section of the gym that has all the weights in it for the first time," says Melanie Stride, a personal trainer and lifting specialist. She encourages women to educate themselves about the benefits of strength training, and get lifting. "Lifting culture has been seen as very male, very straight and very young. One of the biggest things I do is reassure people outside of those groups that they can do this, in an environment where they feel safe, accepted and part of a community."
Read more: www.theguardian.com