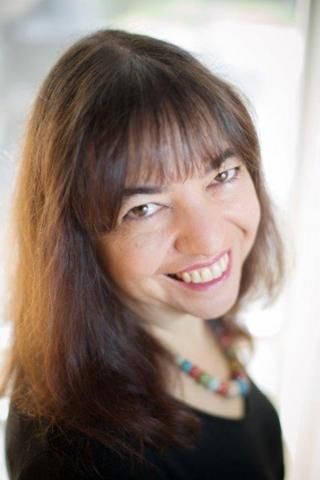 In December my younger sister Sarah succumbed of lung cancer, two years after first being diagnosed.
She had led an admirably healthy life, didn't drink and had never smoked.
The disease seemed to come out of nowhere, shattering the life of a brilliant and much loved mum, wife and writer.
Sarah had been working on a historical fiction for the past eight years and her demise meant that she missed its publication by a few days.
Before her illness I knew very little about lung cancer and likely shared the common view that it was a smoker's illnes.
I had no idea how many healthy people who had never smoked got it, and how in the UK it kills more people than breast, prostate and pancreatic cancer blended.
Targeted therapies
Sarah's cancer was caused by a non-inherited genetic mutation.
She was treated with a number of the relatively new targeted drugs available.
What was so frustrating was that when they worked they could shrink a tumour the size of an orange to nothing.
But Sarah was particularly unlucky.
With some people these narcotics work well for some time, but the nature of her cancer meant that she burned through a number of them very quickly.
When the drug stops working, the tumours spring back almost immediately to the size they were before – or worse.
Like my sister, Joanna Marshall is a young mom to two children, has never smoked, and yet has stage four lung cancer because of a non-inherited defect in her genes.