The American bishop did it black. And he shocked the congregation by refusing to tone down his passionate message on power and love, says novelist Diana Evans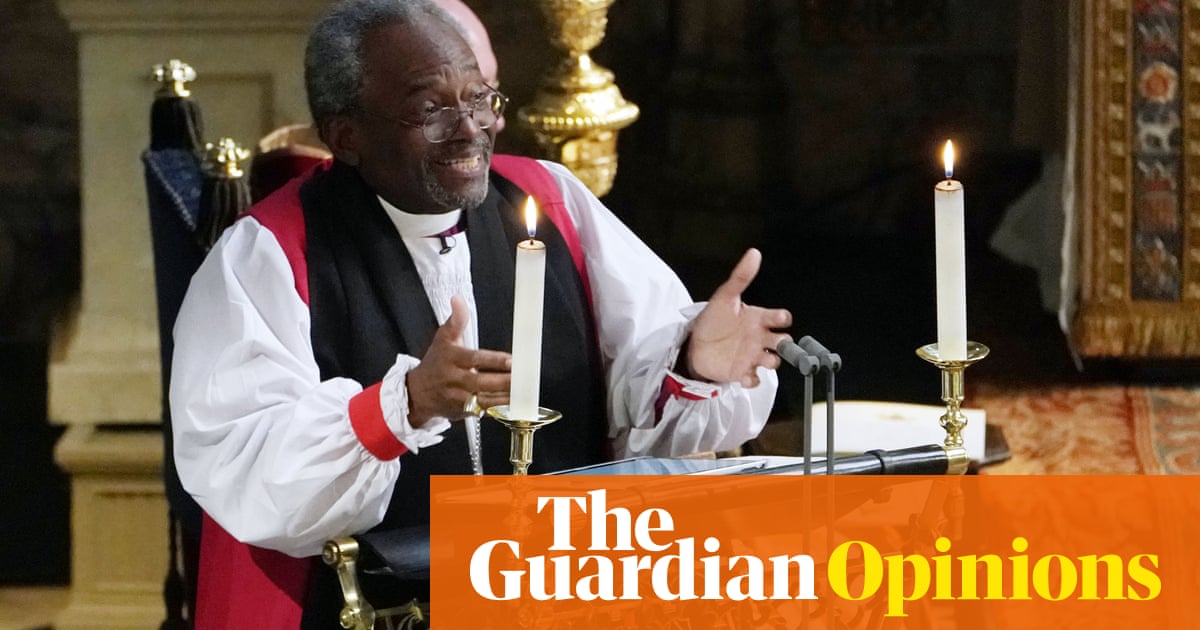 The candle flames were trembling. The pulpit was on fire. The bride and groom were waiting. As were the Queen, Oprah, Idris Elba, and Doria Ragland , now the world's most famous yoga teacher. Only before he got on to the subject of fire, Bishop Michael Curry, the first African-American leader of the US Episcopal church, promised the happy couple," and with this I'll sit down, we got to get y'all married ". But there's a lot to say about the French Jesuit Pierre Teilhard de Chardin and his relevance to modern technology and the concept of love and how this relates to Martin Luther King, so he went on for another three minutes.
Curry's sermon was one of three moments during the royal wedding when I felt moved. I had not expected to be moved. I had expected to remain full of cold outrage at the pomp and aristocratic indulgence of the day, at the preparatory shooing of the homeless off the street of Windsor by police officers who should be tending to more important things like knife crime, at the PS32m shamelessly expended amid the rising presence of foodbanks and child poverty. The first of these moments was Ragland arriving at the chapel, a black female quietly alone, being assisted from her automobile by a representative of an institution that had partaken in her oppression and was now required to respect her. The other was the Kingdom Choir's beautiful rendition of Stand By Me, in part because it followed the sermon.
Read more: www.theguardian.com