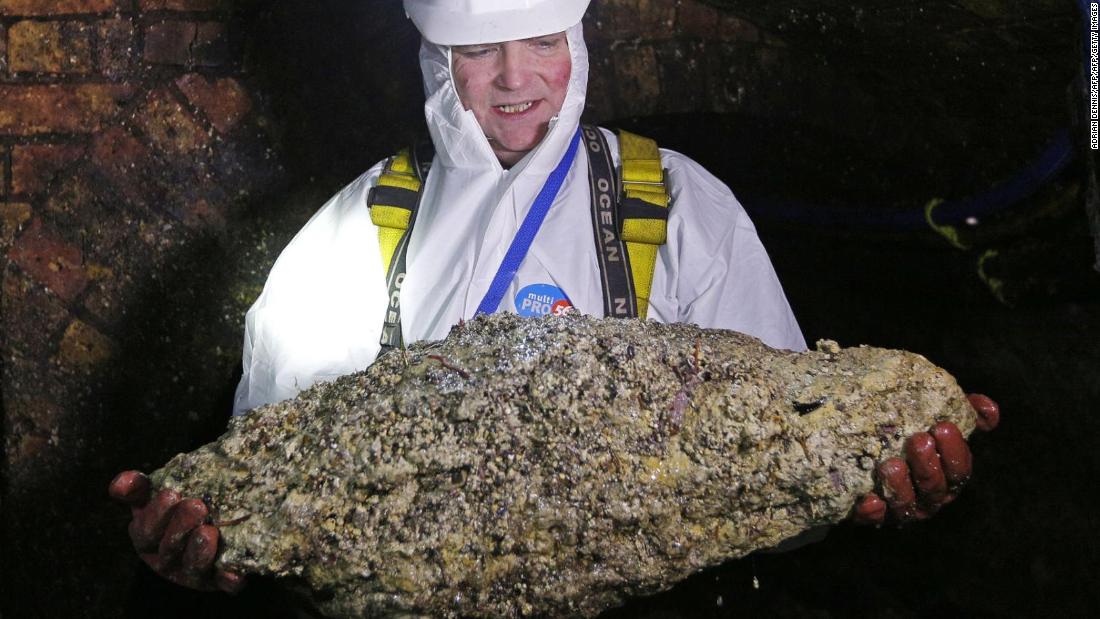 ( CNN) What used to be a disgusting subterranean mass of congealed waste — also known as a fatberg — will soon be on display at a London museum.
The peculiar exhibit is but a fragment of one of the largest such objects ever procured, evaluate 820 feet long and weighing 130 tons, as much as 11 double-decker bus. It was removed last year from the sewers underneath the East London district of Whitechapel, after it caused a severe blockage.
"It will be displayed in a sealed division, " said Sharon Robison, head of conservation at the Museum of London.