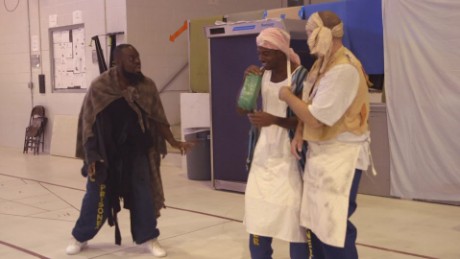 Vacaville, California( CNN) Nineteen years ago, Joseph Jackson was a drug dealer unloading his gun into two people he thought had infringed on his turf.
Today, the convicted murderer sings and dances on stage in a white velvet coat.
His fellow performers have similar narratives: Christian Birdsall strangled a woman who trusted him with odd tasks around her home.