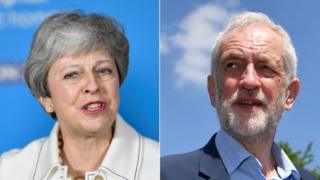 Talks between Labour and the government aimed at breaking the Brexit impasse have ended without an agreement.
Jeremy Corbyn said the discussions had "gone as far as they can", blaming what he called the government's "increasing weakness and instability".
Theresa May said the lack of a "common position" within Labour over a further referendum had induced talks "difficult".
The prime minister said she would now consider putting alternatives to MPs on Brexit that may "command a majority".
But Irish Prime Minister Leo Varadkar called the end of the talks a "very negative development".