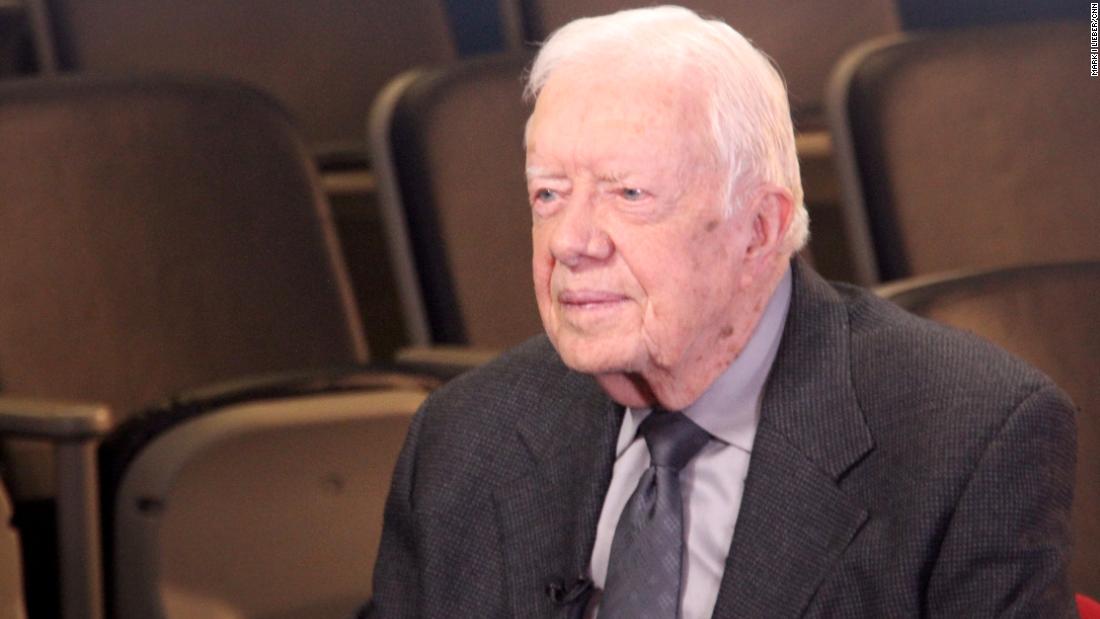 ( CNN) Jimmy Carter was the first US president to be born in a hospital. Today, he marks a new milestone as the oldest living former president ever.
"He and Mrs. Carter take walks, and they have followed a healthy diet for a lifetime, " Deanna Congileo, a spokeswoman for the Carter Center, told CNN.
"Both President and Mrs. Carter are both determined to use their influence for as long as they can to build the world a better place, and millions of the world's poorest people are grateful for their resolve and heart, " she added.