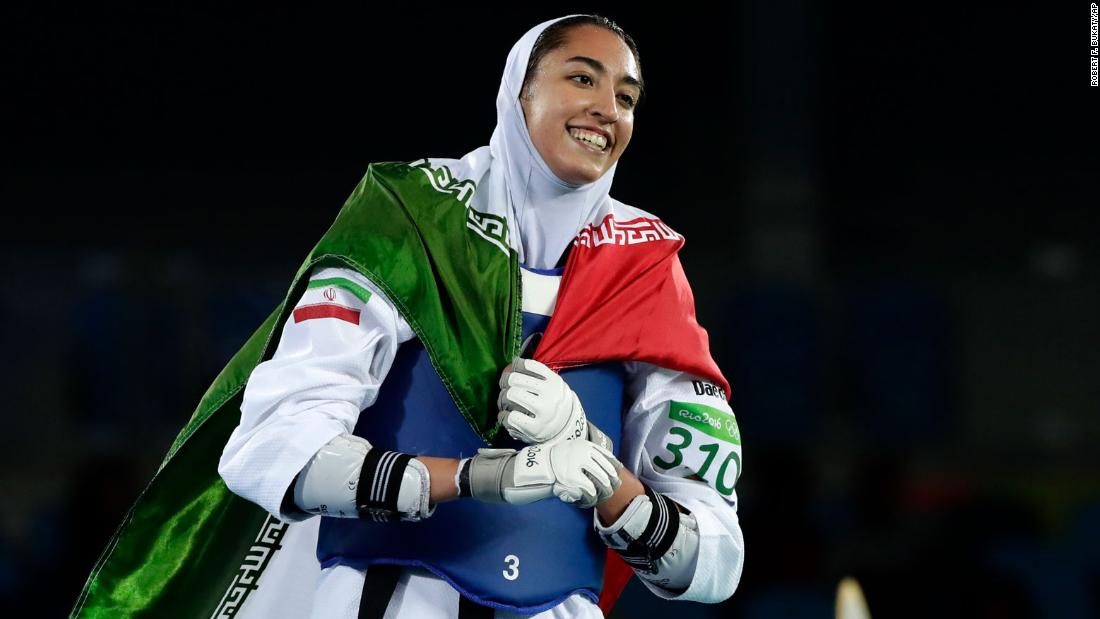 ( CNN) Iran's sole female Olympic medalist, Kimia Alizadeh, has announced that she's permanently left her country for Europe.
Alizadeh became the first Iranian woman to win an Olympic medal after claiming bronze in the 57 kg category of Taekwondo at the 2016 Rio Olympics.
Affectionately known in Iran as "The Tsunami, " Alizadeh announced she was leaving her birth country amid searing criticism of the regime in Tehran.