Indian Medical Association says short bridging courses for traditional healers will lead to army of half-baked doctors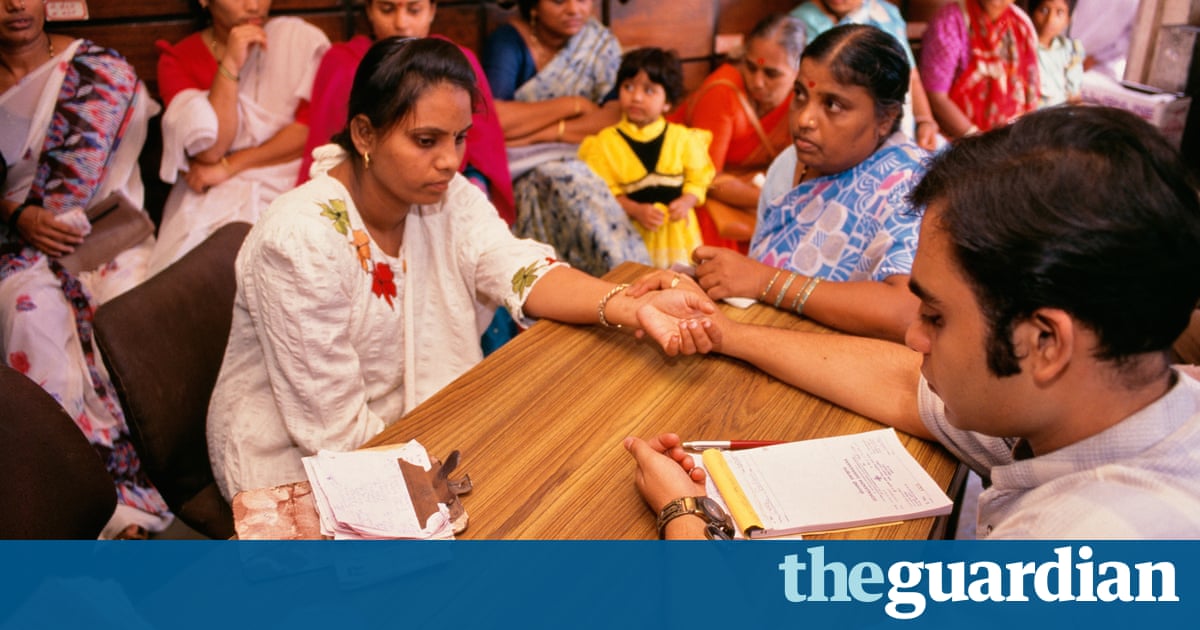 Indian physicians have accused the government of seeking to "sanction quackery" by proposing to allow homeopaths and others trained in alternative remedies to practise conventional medication after taking a bridging course.
Doctors at private hospitals held protests on Tuesday while their equivalents in public facilities wore black armbands in opposition to the proposal, part of a sweeping overhaul of medical governance.
Aimed at addressing a severe shortage of doctors, particularly in rural areas, the bill would allow people who dispense Siddha, Ayurvedic and other traditional Indian remedies to practise medicine after taking a course, the length of which is yet to be decided.
A similar statute already in place in Madhya Pradesh state licenses traditional healers to dispense and prescribe 72 medications after taking classes for three months.
The Indian Medical Association has criticised the plan, saying it will" lead to an army of half-baked doctors in the country", according to the association's chairman, KK Aggarwal.
" The government is giving sanction to quackery ," he said." If those doctors build mistakes and people pay with their own lives, who is going to be held accountable ?"
SS Uttre, the president of the Maharashtra state medical association, said the proposal would dilute medical education and provide a" back-way entry into medication ". He added:" We are going to oppose it tooth and nail ."
Although India has more than 400 medical schools producing tens of thousands of high-quality graduates annually, the country has about 12 doctors, nurses or midwives per 10,000 people- less than half the World Health Organization benchmark.
Thousands of alumnus each year prefer to take their skills to the US or UK, or are drawn to well-paid employment opportunities in the burgeoning private health industries of big cities such as Delhi or Mumbai.
As a outcome, research three years ago determined more than 2,000 primary health centres around the country lacked even one doctor to treat patients, with shortages of surgeons and specialists even more acute.
Many Indians turn instead to traditional remedies such as Ayurveda- treatments prepared according to recipes from ancient Hindu texts- or to "quacks" who present themselves as doctors but lack any medical qualifications. About 57% of purported Indian physicians are thought to fall into the latter category.
Similarly, according to a 2014 study, traditional healers already carry out clinical care in as many as one in three primary health centres in rural or tribal areas.
To address the shortfall, nation and federal governments have experimented with licensing non-specialist doctors to carry out caesarean section or administer anaesthetics.
Village social workers and " quack" doctors have also received formal develop in basic medication, while under a health ministry proposal, traditional healers will soon be permitted to deliver newborns, carry out non-invasive abortions and treat certain noncommunicable diseases.
Ayurveda, yoga and other traditional practises have been championed by the current government, led by the Hindu nationalist Bharatiya Janata party, which in 2014 established a ministry to promote alternative remedies. At least 65 Ayurvedic " hospitals" ought to have established in the past three years, with more planned.
Rules for rigorous testing of Ayurvedic products have also been relaxed or waived, despite such concerns of medical scientists who say there is insufficient evidence to recommend their use in clinical settings.
Another state, Gujarat, has sought to alleviate the doctor dearth by equipping some children with stethoscopes and allowing them to administer Ayurvedic treatments for" minor cancers" to their classmates.
The government bill under scrutiny also proposes to scrap the doctor-run Medical Council of India and replace it with a new organisation overseen by health officials and free of the taint of corruption accusations, which have dogged the council.
Doctors' groups say the proposed changes are undemocratic and shift power from medical professionals to regulators who are without experience in the field.
Medical groups said they would return to work after the government agreed to send the bill to a standing committee in parliament for further exam. Uttre said physicians would fight the proposal for bridging courses in any form and appeal to the supreme court if necessary.
Read more: www.theguardian.com