Rob Greenfield gardened, fished and foraged to eat more sustainably and encourage others to do the same. But to succeed, he needed the community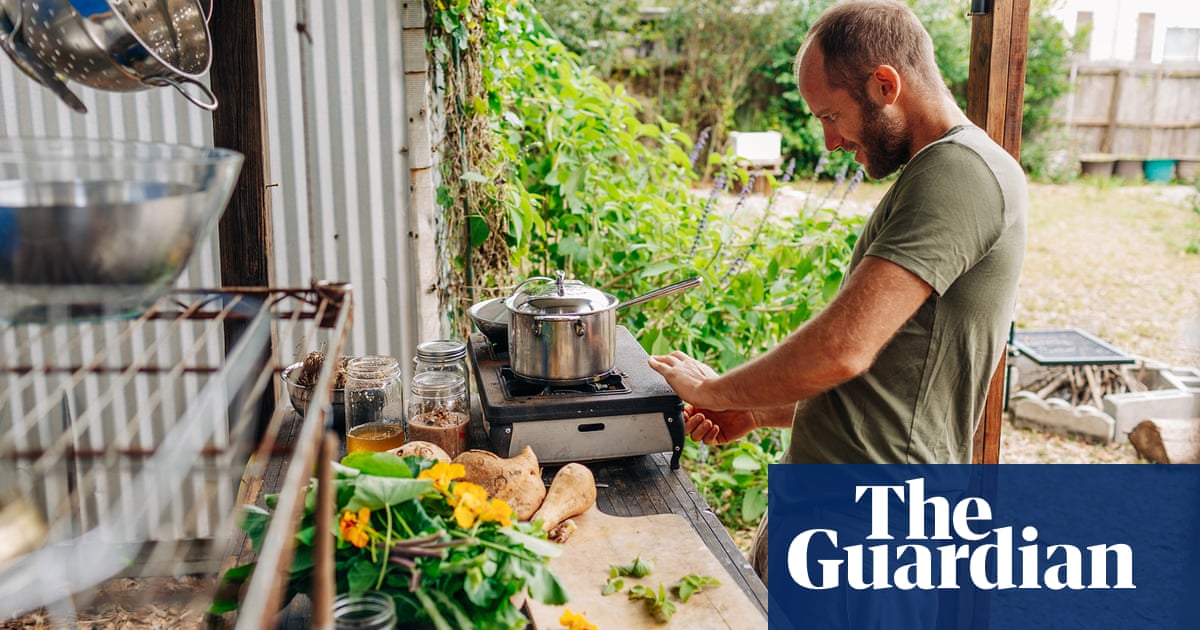 For the last year I grew and foraged 100% of my food. No grocery store , no eateries , not even a drinking at a bar. Nature was my garden, my pantry and my pharmacy.
Most people would imagine I live in the countryside on a farm, but actually I live in a city; Orlando, Florida, a few miles from the centre. When I arrived here, I didn't own any land, so in order to grow my food I satisfy people in the neighborhood and turned their lawns into gardens and shared the bounty of food with them. I'm a big believer in the relevant principles" grow food , not lawns ".
I also needed a place to live for my two-year stay in Orlando and I also received this through the local community. I set the message out that I was looking for someone with an unused backyard who could benefit from my being on the property. After a short search I received Lisa, a woman in her early 60′ s with a lifelong dream of living more sustainably. I constructed a 100 sq ft tiny house in her backyard and in exchange I turned her entire front yard into a garden, set up rainwater harvesting, composting and grew her fresh create. Together, we helped meet each other's basic needs through exchange experiences, rather than using money.