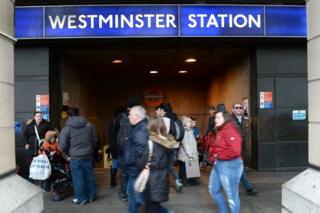 A man found dead in a Tube station underpass near the Houses of Parliament was a former model who had recently applied for a chore as a waiter, a homeless charity has said.
The Connection at St Martin's said the dead man, whom it did not name, had bided at its emergency night shelter.
He was discovered at Westminster Underground station shortly after 07:30 GMT on Wednesday.
The Met said it was treating his death as unexplained, but not suspicious.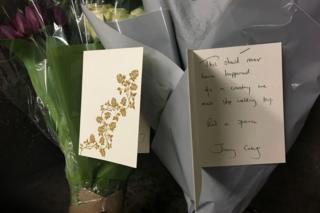 Connection said the man, who was a Portuguese national, run in the hospitality industry and had been applying for jobs as recently as last week.
They said he had "complex circumstances" but "enjoyed singing and regularly attended yoga classes".
"He had strengths, talents and abilities but he also had problems and things went very wrong for him, " the charity's chief executive Pam Orchard said.
The Labour leader Jeremy Corbyn was among those who sent flowers to the underpass where he was found.