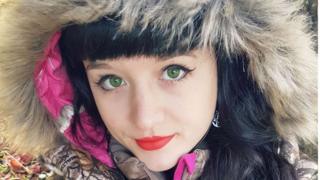 A woman who overdosed on diet pills are aiming to take her working life, a coroner has ruled.
Beth Shipsey, 21, of Worcester, succumbed after taking the pills containing the substance DNP in February 2017.
Coroner Geraint Williams gave a narrative conclusion but said there were "significant failings" in care delivered by Worcestershire Royal Hospital.
The hospital trust said it was "sorry for the shortcomings" in its care.
Midlands Live: Service for Busby Babe Duncan Edwards; Car driver killed on M6 Image caption The pills taken by Ms Shipsey have "no known antidote"