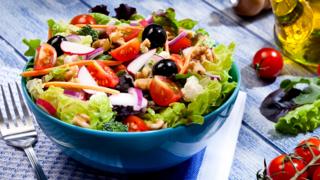 If the world wants to limit climate change, water scarcity and pollution, then we all need to embrace "flexitarian" diets, say scientists.
This entails feeing principally plant-based foods, and is one of three key steps towards a sustainable future for all in 2050, they say.
Food waste will need to be halved and farming practices will also have to improve, according to the study.
Without action, the impacts of the food system could increase by up to 90%.
Fast on the heels of the landmark report of the Intergovernmental Panel on Climate Change( IPCC) comes this new study on how food production and consumption impact major threats to the planet.