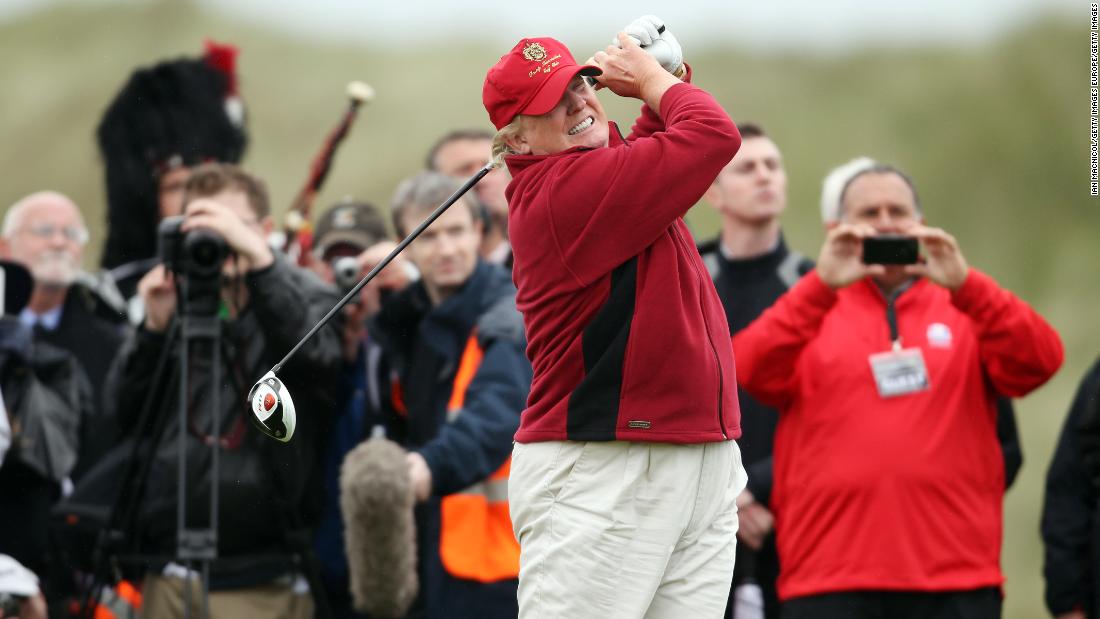 Washington( CNN) The results are in! And Donald Trump is in "very good health overall."
The report is short on details about Trump's health but, from what is in there, it does appear that, for a 72 -year-old man, Trump is quite healthy.
Consider 😀 TAG 4 TT
* His blood pressure is 118/80.
That's good !
* His resting heart rate is 70 beats per minute. Also
good !
* His
LDLs
( bad cholesterol) went from 143 in 2018 to 122 in 2019. Good!
There's one sprinkle of rain on Trump's health: His weight. At 6'3″ and 243 pounds — he was 239 last year —
he has a BMI( Body Mass Index) of 31
and is considered clinically obese.
That may have something to do with the fact that Trump is legendarily averse to exercise, believing that it
drains one's life battery unnecessarily
. "The President received a diet and exercise scheme last year after his annual physical, but the President acknowledges he has not followed it religiously, "
said Hogan Gidley
, the principal deputy White House press secretary, earlier this month.