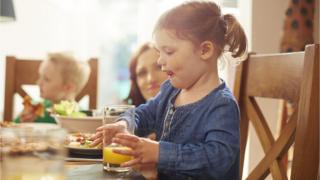 Children in England have already ate more than their recommended sugar intake for 2018, according to Public Health England survey – and we're only halfway through June.
Four to 10-year-olds are feeing more than twice so much better sugar as they should per day, equivalent to that given to 13 sugar cubes.
That amounts to 4,800 sugar cubes on average by the end of the year, the survey revealed.
It said sugary soft drink, cake and pastries were the main causes.
The figures are based on a diet and nutrition survey of 1,000 children and parents.
'Unnecessary sugar'
PHE encouraged parents to switch to lower or no sugar alternatives, saying "snacks and drinks are adding unnecessary sugar to children's diets without us even noticing".
The main sources of sugar in children's diets are 😛 TAGEND Sugary soft drink( including squashes, juice drinkings, energy beverages, cola and other fizzy beverages) – 10% Buns, cakes, tarts and fruit pies – 10% Sugars, including table sugar, preserves and sweet spreads – 9% Biscuits – 9% Breakfast cereals – 8% Chocolate confectionery – 7% Sugar confectionery – 7% Yoghurt, fromage frais and other dairy desserts – 6% Ice cream – 5% Puddings – 4%