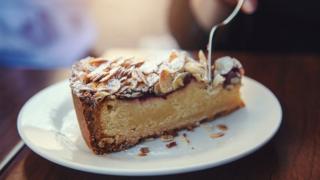 The sugar hit in desserts, cookies and chocolate has not been cut despite a government crackdown on sweet treats.
Public Health England has set a target of reducing the sugar intake from a host of popular foods by a fifth by 2020.
Its first year update indicates progress in yoghurts and breakfast cereals, but not in other areas.
PHE said it still represented a good start, although it expected faster progress in the coming years.
On average, the public ingest more than twice so much better sugar as is recommended.