Nobody will manage a top club across three decades again. The Frenchman will stand as the last of English footballs great Napoleonic managers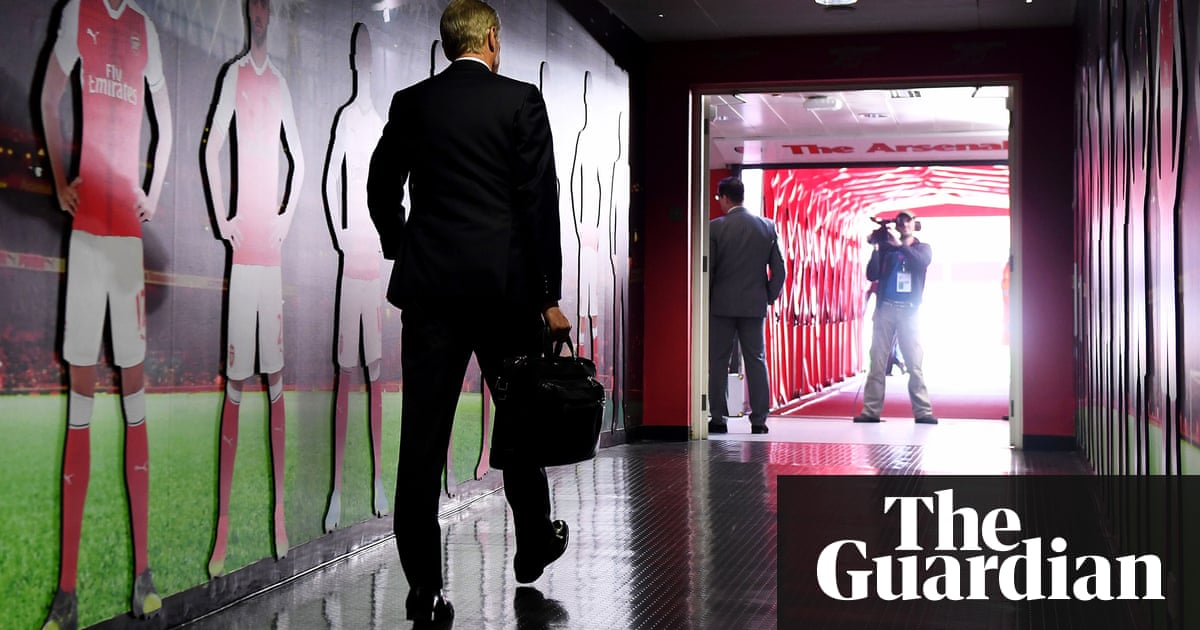 All things must pass. Even, it turns out, the glorious, unrepeatable and by the end strangely interminable reign of Arsene Wenger as administrator of Arsenal Football Club. After 22 years in charge Wenger has announced that he will retire at the end of the current season.
It is a deviation that has been pencilled tentatively in to the footballing calendar for as long as anyone cares to recollect; but which still arrived on Friday morning like a long-delayed bereavement, jamming the phone-in switchboards and flooding social media with the usual mess of fury, regret and irresolvable debate over a hotly contested legacy.
The news of Wenger's departure came not from his own lips at one of his bi-weekly press conferences but via government officials statement- fittingly so for a human solely bound up in this footballing organization, who virtually feels like a physical component of that looming glass and steel super-stadium.
There will now be a sense of deep fascination around Arsenal's final seven or maybe eight games of the season, a running that would take Wenger up to a mind-boggling total of 1,236 matches in charge. Not to mention, of course, an air of genuine sadness.