Ive travelled there 20 times and I know I am part of the problem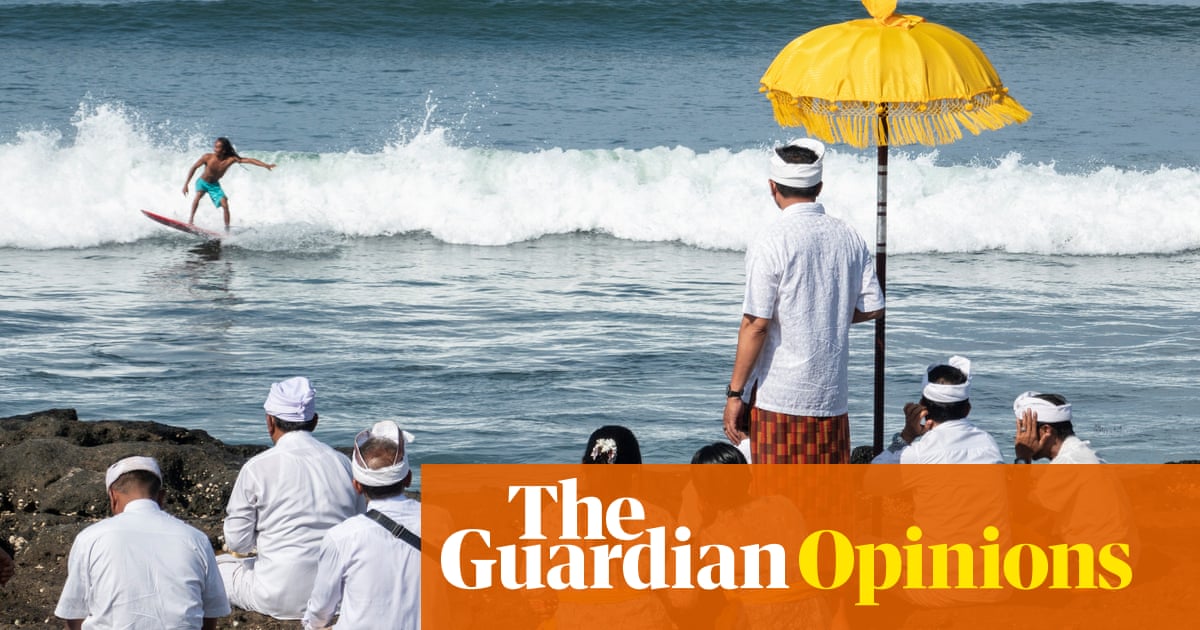 This cafe does the best flat whites in township. They're so good, the coffeehouse doesn't need to sell any food. It merely sells a lot of flat whites and something called bulletproof coffee- which is a disgusting combo of butter and caffeine; the keto equivalent of the speedball that killed John Belushi.
We're in a developing country though – it's a cafe for white people.
Canggu, Bali: the couple next to me are in his' n' hers yoga gear. She's complaining that there's" too many tourists, and they're building too many hotels ".
He's nodding and saying," yeah, yeah, Canggu's destroyed ".
Everyone in Canggu moans about the pace of developing, even as they voraciously consume the fruits of that development.
Do a yoga class, have a massage, hang out at one of the beach clubs and there's the constant teeth-clacking vibration of jackhammers and metal grinders. Having reflexology next to a Canggu building site can actually be quite a tense experience.
As can walking … anywhere.
In Canggu last month, I dreaded for my life as I strolled into town on the road and narrowly avoided getting hit by vehicles. There's long stretches of main road with no footpaths, despite a huge increase in traffic. Public infrastructure has not kept up with private growth.
And the growth, in a short time, has been staggering.
In 2016 a British luxury travelling magazine send me on assignment to Canggu. It was the latest hot destination, they said.
I met various marketing people from Canggu on that trip. It was after all, a press trip-up. But more than one of them, in the halls of boutique hotels, confessed their dreads about the future of Canggu.
One Brazilian expat working for a hotel chain said the problem with all the development was that water was running out in southern Bali. You could build on every last rice field, but there wasn't enough water to go around.
It turns out around 60% of Bali's water is used by tourists, according to research by a British academic,Stroma Cole. Her research shows tourism operators with deep pocket can drill further underground for water and" literally suck[ ing] up their neighbours' water ".
The remaining water supplies are dwindling;" Water tables across Bali have fell up to 50 m in the past 10 years in parts of Bali and 60 % of its watersheds are declared dry. The damage could become irreversible once aquifers suffer saltwater intrusion, rendering the groundwater useless for domestic purposes ."
Bali relies heavily on tourism, and I have clocked up around 20 trips in 10 years for a mixture of work and leisure. I love Bali and the people. I am fascinated with how their social and religious structures coexist with such an overwhelming sum of western tourists, seemingly with little friction.
But that was deluded, wasn't it, to think there was no friction?