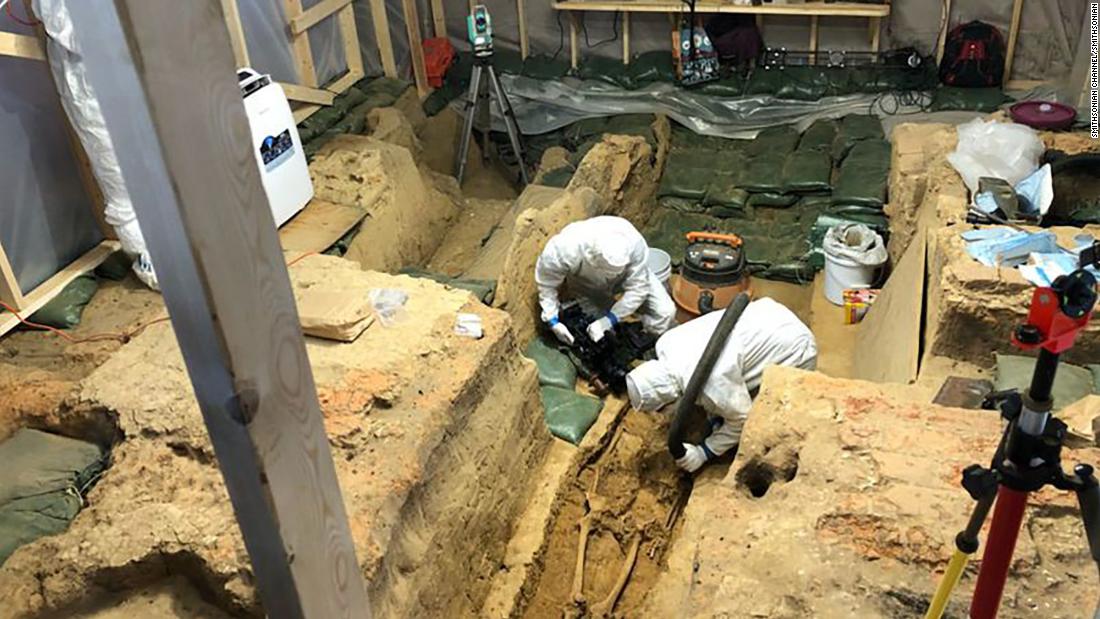 ( CNN) Last weekend a group of archaeologists unearthed a skeleton they guess belongs to the man who presided over the first representative government assembly in the Western Hemisphere.
Archaeologists in Jamestown, Virginia — North America's
first permanent British settlement
— began excavating the site almost two years ago. After many months of run, they expended this weekend uncovering what is likely to be the tomb of
Sir George Yeardley
, one of Jamestown's early leaders.
James Horn, president of the Jamestown Rediscovery Foundation, is confident this is the man they think it is. Based on what they know, he said he'd be shocked if it wasn't.