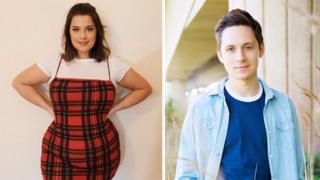 Many people still don't know the signs someone has an eating disorder.
Of 2,108 adults surveyed by YouGov, 79% were unable to name psychological symptoms, such as low self-esteem or body dysmorphia.
But for yoga teacher James Downs, and blogger Aliss Bonython, this doesn't come as a surprise.
They both live with eating disorders and say a fallacy around what that looks like has been very damaging.
James says he was diagnosed with anorexia when he was 15. He's now 28 and a healthy weight but tells Newsbeat he still deals with bulimia everyday.
"I've worked really hard to be a 'normal' weight and I seem 'normal' – so people find my bulimia quite hard to understand.
"When I was really underweight, patently people knew something was wrong, it was very visible that I was not okay."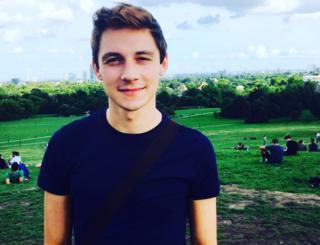 "I do a lot of physical exercise and teach yoga, so obviously I use my body for run and try to help other people feel well in their bodies.
"But I don't guess people realise I'll go home and expend virtually two hours everyday being sick with the bulimia, " he says.
James thinks that as well as his appearance, gender can also be a "barrier" when assuring physicians.
"It can't just be an eating disorder because you're a guy – maybe there's something else underlying it, " he says.