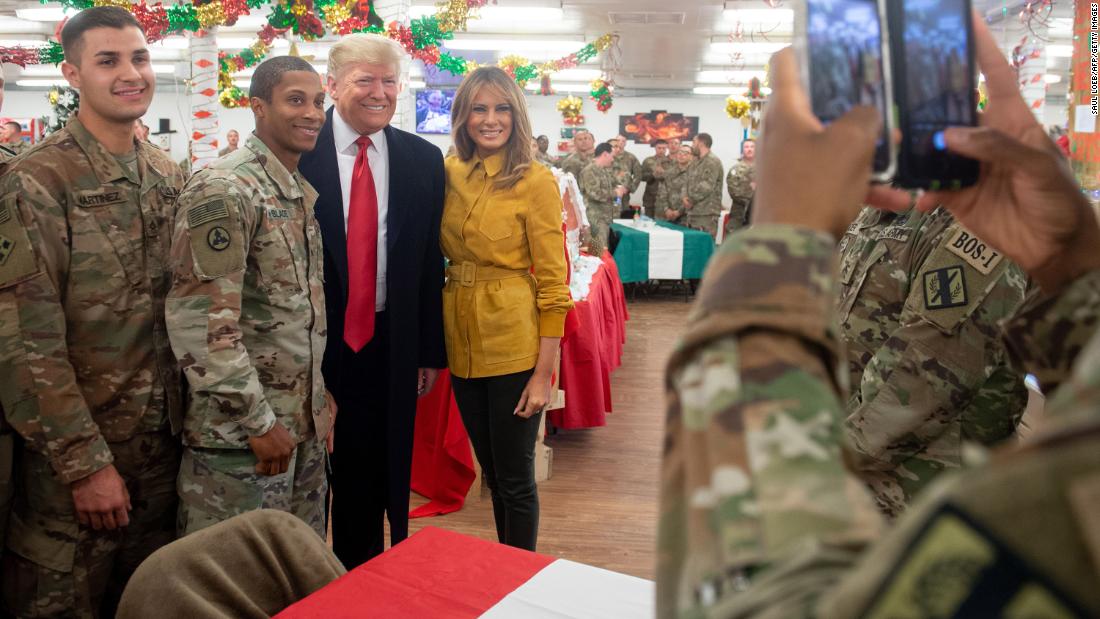 ( CNN) Still planning your vacation for 2019? Borrow some notions from CNN Travel editors, who run down their best trip-ups of 2018. Here's what else you need to know to Get up to Speed and Out the Door.( You can also get "5 Things You Need to Know Today" delivered to your inbox daily. Sign up here .)
1. President Trump
When the President's Twitter feed fell silent Wednesday, he wasn't taking a sudden social media sabbatical — he was on his way to Iraq. The commander in chief, together with the first lady,
surprised US troops with a holiday visit
, his first to a war zone. After constructing the secret overnight flight from Washington and touching down onto a pitch-black airstrip( because of security concerns ), Trump stayed on the ground for 3 hour. He took
endless selfies with enthusiastic servicemen and women
in a dining hall. Later, during a speech at an air base near Baghdad, he reinforced his skeptical position of wading into foreign conflicts and defended his decision to pull troops out of Syria and Afghanistan. The Trumps landed back in Washington early this morning.
Trump reveals safety concerns for Iraq trip
Stocks stabilize after Christmas Eve drop
Putin teasings hypersonic nuclear missiles
Tsunami death toll continues to rise
Trump talks shutdown during astound Iraq trip
Miley Cyrus and Liam Hemsworth are married